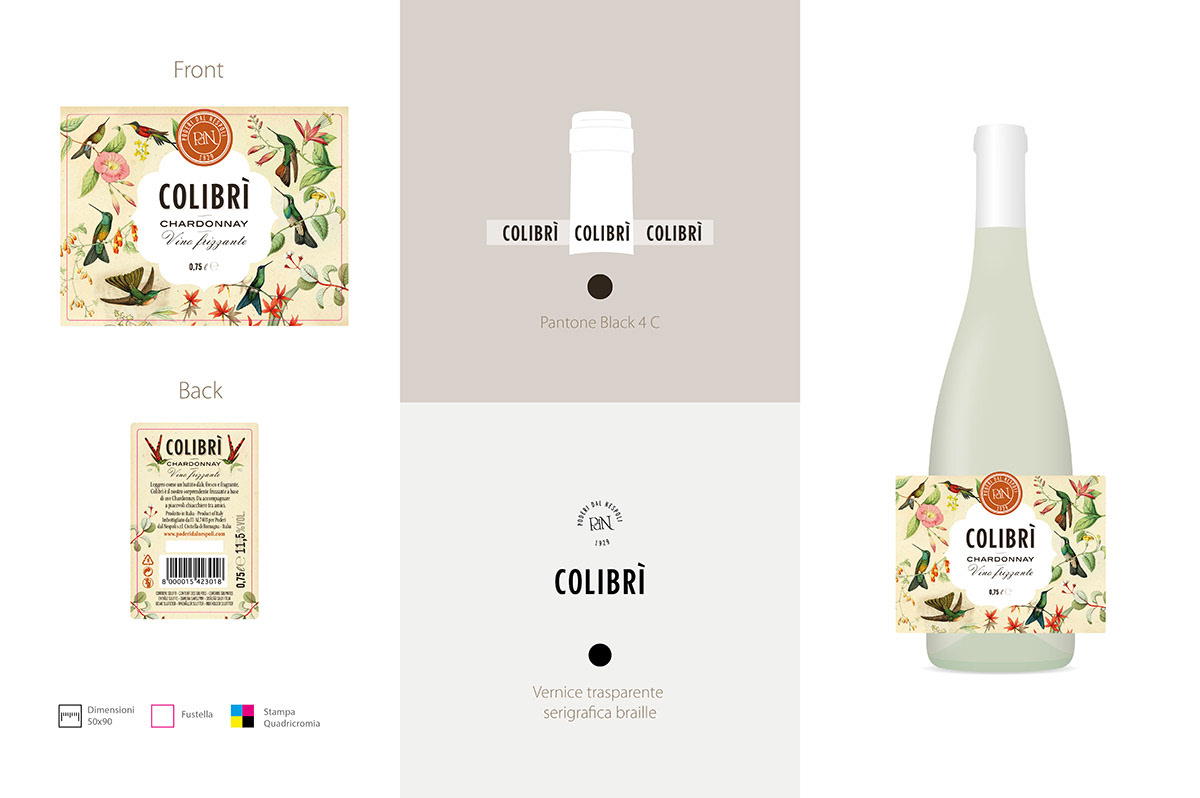 Fresh, fruity, sparkling. 
Light as a flutter of wings. 
Poderi dal Nespoli's own sparkling Chardonnay has been given a new look featuring colours and rounded shapes inspired by a paste colour floral style, elegant shapes and undulating, retro lines. Elegant, light, Italian, dating back to the cellar's opening back in 1929. A new, powerful look which draws inspiration from fashion, textiles and paper, designed to exalt this refreshingly mineral wine, characterised by an aroma of yellow fruits and green apple. Perfect served as an aperitif or with fish starters, grilled fish and tartars.
Colibrì is the perfect accompaniment to a pleasant chat with friends.
Branding / Creative & Project Director: Nicole Poggi
Art Director / Graphic Design: Jona Sbarzaglia
Photography: Gianluca Naphtalina Camporesi