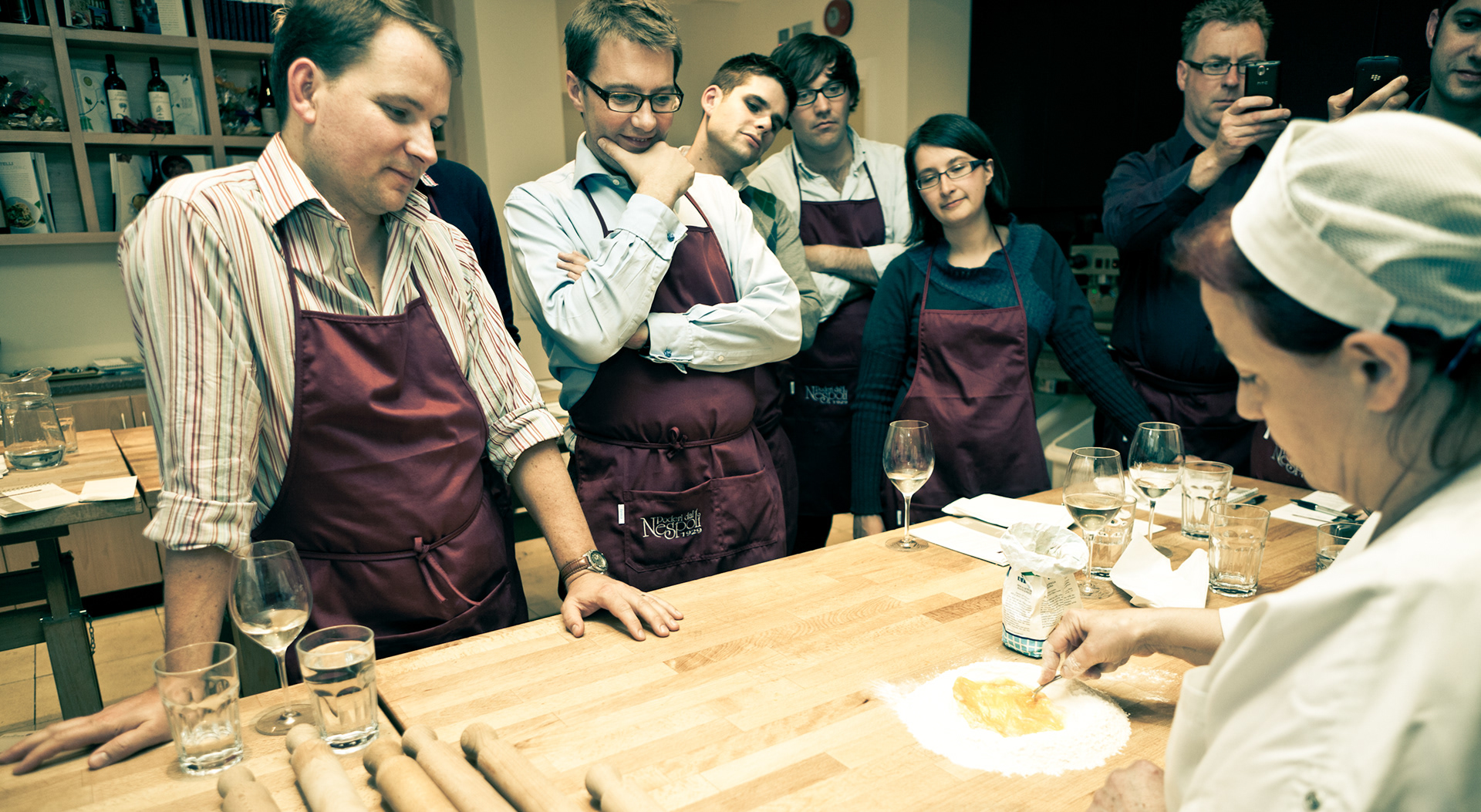 A desire to communicate and to bring alive the highest expression of the Italian territory of Romagna. Romagna comes to, a series of food&wine - cooking school events in which we take Poderi dal Nespoli wines and the most traditional recipes of our land on tour around the world. Wine, food, cookery class, Michelin starred chef, smiles, hands, love, passion. Our way of speaking Romagnolo and experiencing Poderi dal Nespoli alive across the border. 
Briefly, winemaking & lifestyle.
ita
Romagna comes to
Un grande desiderio di comunicare e trasmettere la più alta espressione della Romagna oltre confine. Romagna comes to é un roadshow e una scuola di cucina in cui portiamo i vini Poderi dal Nespoli e le ricette più tradizionali romagnole in tour. Vino, cibo, chef stellati, sorrisi, mani, amore, passione. Il nostro modo di parlare romagnolo e far vivere Poderi dal Nespoli in giro per il mondo. In due parole, Winemaking & Lifestyle.
Concept & Naming: Nicole Poggi - Luca di Filippo
Branding / Project Director: Nicole Poggi
Art Director / Graphic Design: Jona Sbarzaglia
Photography: Copyright © Luca di Filippo